Here we go again, y'all.
While I'm writing this, I'm just sitting here thinking about the pictures I need to post within this story, and I'm clearly running out of pics of Tasha K. Lol!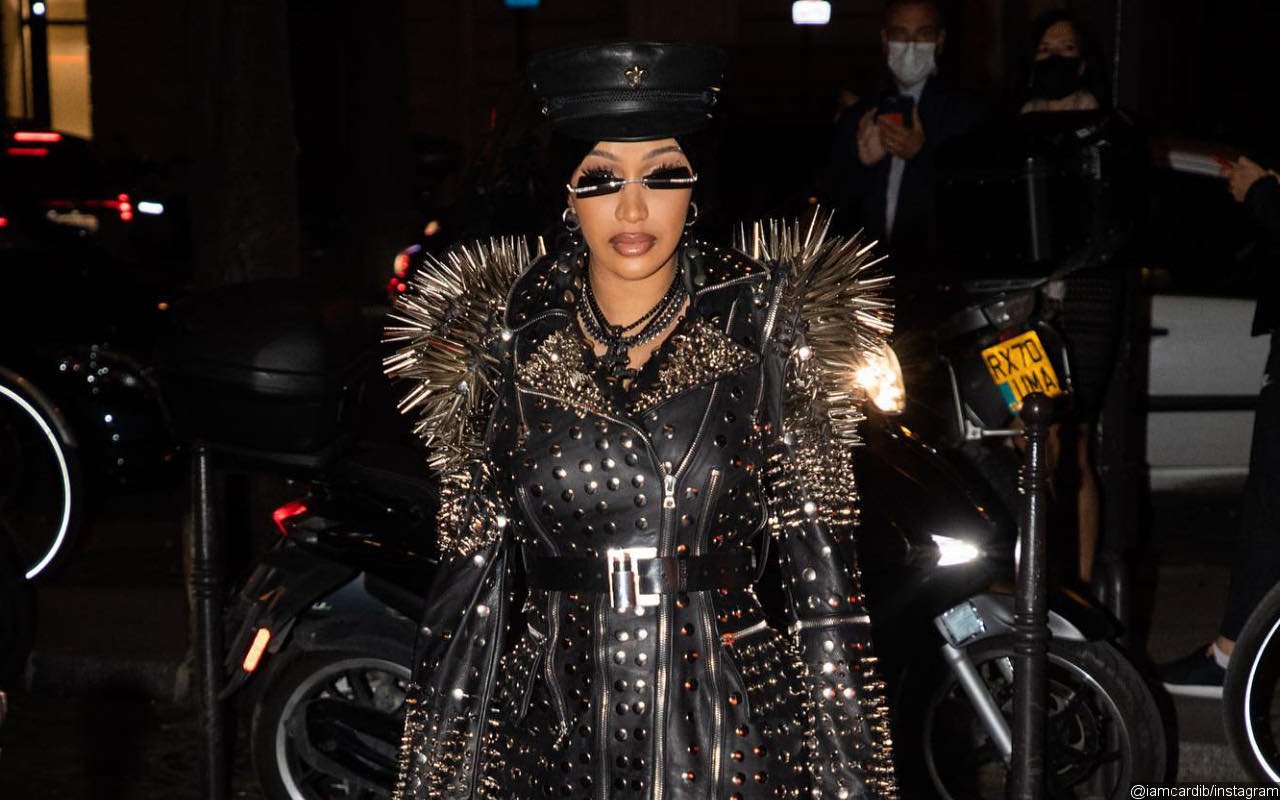 Anyway, Tasha K and Cardi B are back in the news about the same stuff—the defamation lawsuit that Tasha K lost back in January, which ordered her to pay the multi-millionaire rapper $4 million.
Apparently, it was proven that Tasha K had lied on, and continued to spread lies about Cardi B on her Unwine with Tasha K YouTube channel. Therefore, Tasha K was found guilty and was ordered to fork over the funds.
A couple of weeks ago, Tasha K went on a talk show and revealed that she was slacking on the cash, by explicitly stating, "I ain't got it", when asked if she had the money to pay Cardi B. Obviously, that didn't sit too well with Cardi B; she immediately took to social media to let Tasha K know, "BBHMM" (B—- Better Have My Money).
Now, it has been reported that Cardi B has filed another lawsuit against Tasha K, requesting that the federal courts shut her down and stop her from spreading anymore "disgusting" lies.
Basically, it sounds like Cardi B wants Tasha K stripped of her YouTube channel, which has nearly 1 million subscribers.
On the other hand, there are other YouTubers who wants to see Tasha K dead broke and naked in these streets as well. It's so crazy to me how and why these people are so hellbent on seeing Tasha K disappear from the face of the earth. I have never seen any of them have this much heat for The National Enquirer, The Sun, or hell, even Media Takeout, when those publications have been accused of doing the same thing that Tasha K did. But, when it comes to Tasha, they want her out of here, immediately.
No, I'm not condoning what Tasha K did. It was definitely wrong to knowingly spread lies about a person and defame their character. And the judge took care of that by ordering her to pay that lady $4 million. What's done is done and she's dealing with the consequences behind her actions.
Let her deal with it and stop counting this woman's pockets. It seems like a lot of people are BOTHERED because Tasha K is appearing UNBOTHERED by the situation. She's still out here making YouTube videos that are averaging more views now than they were before the verdict dropped.
Again, what Tasha K will or won't pay DOES NOT affect any of us. Therefore, why keep harping on what this woman has or doesn't have.
If anything, the Cardi B vs. Tasha K saga has brought in beaucoup money for a lot of these nano-YouTubers, who covered the case every chance they got when it was going on in real-time.
In reality, they should be thanking Tasha K and Cardi B for keeping this news cycle going and getting them their little checks.
Let's give it a rest people. It will all play out the way it will play out!