The final season of one of FX's most explosive crime dramas, Snowfall, has finally turned up after nearly a year off-air and appears that it appears that it was worth the wait.
This season's premiere episode, "Fallout", picks up right where it left off in the Season 5's finale, "Fault Lines". Franklin Saint (Damson Idris) was dealt a shitty hand after finding out that Auntie Louie (Angela Lewis) ran off with the plug, Teddy McDonald (Carter Hudson), who also emptied Franklin's bank accounts of $70 million. Yeah, the golden boy was having a rough time. But, the last thing that the cunning Mr. Saint was going to do was sit around and cry over his loss. No, he was going to get even.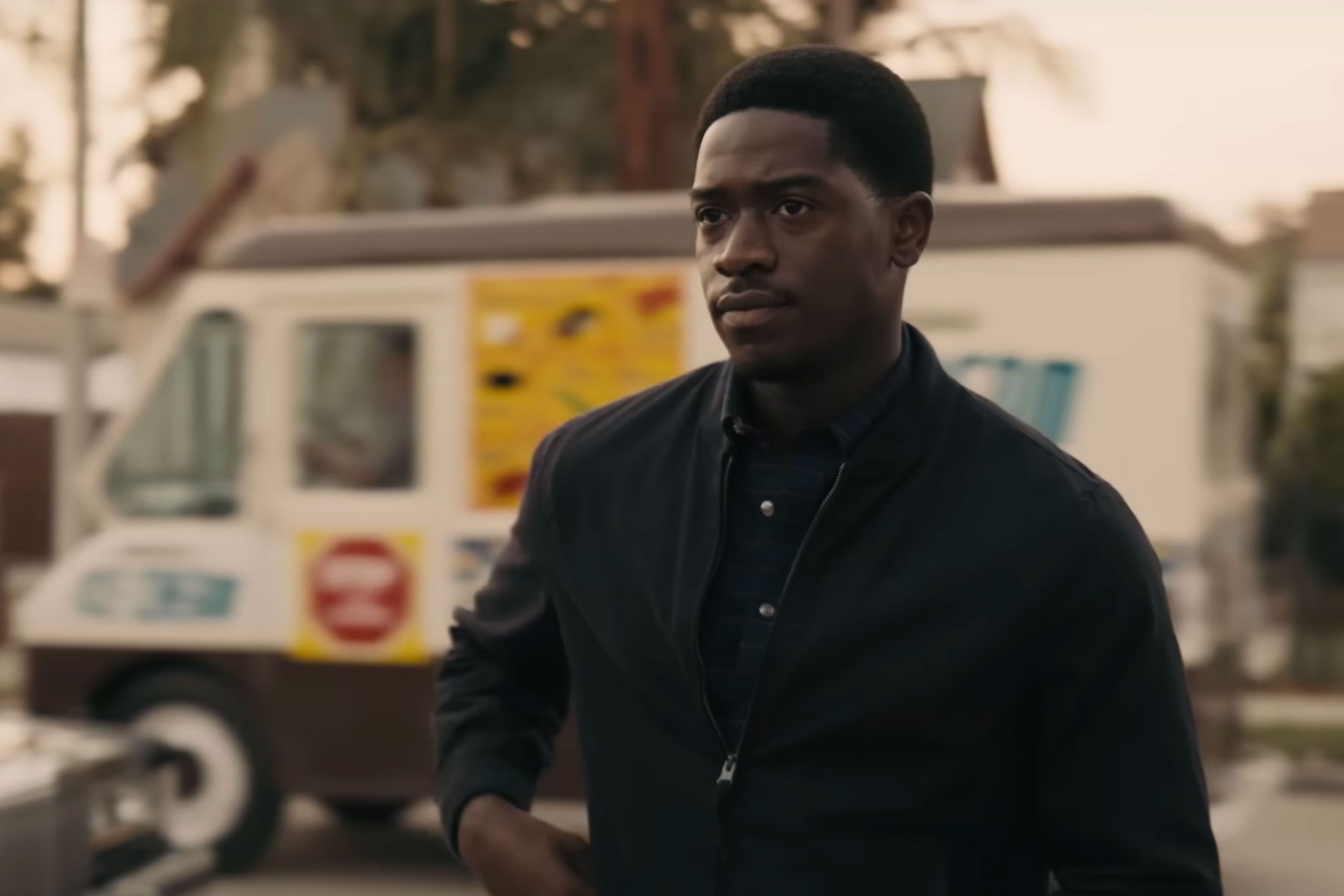 "Fallout" opens with the tragic scene of a little girl, Tisha, the daughter of one of the stash house security guards who was gunned down during Franklin's heist last season, running up to the crime scene to discover her father's dead body covered in a white sheet. Tisha wailed once she saw her father's wrist, uncovered, wearing a colorful bracelet, displaying his daughter's name.
Another family torn apart, as a result of the dope game.
Meanwhile, there's no love lost between the Saint family, while Uncle Jerome (Amin Joseph) and his wife, Louie, are still at some serious odds against and Mama Cissy (Michael Hyatt) and Franklin, since Franklin and his crew stole their $3 million in cash and cocaine to tide him over until he figures out his next move with Teddy.
Jerome thinks that he can talk some sense into "nephew", but Louie knows that that ship has sailed ever since Franklin pulled a gun on her when he found out that she was in cahoots with Teddy, going behind Franklin's back to make her own deal. That was definitely a money hungry move on her part.
Veronique (Devyn A. Tyler), Franklin's pregnant girlfriend, insists that Franklin straightens things out with Jerome and Louie to try to stop this war of the family in its tracks. But Franklin is not trying to hear that. All he knows is that Louie stabbed him in the back, while Jerome cleaned the fingerprints off the knife. After Franklin makes it clear to Veronique that a family reunion is off the table, he asks her to help him launder the stolen money. Veronique quickly becomes pissed and pretty much gives him the middle finger before she storms out of the warehouse.
Now, on the other side of town, Mama Cissy is salivating and ready to sink her claws into Teddy by way of Ruben (Alejandro Edda), a KGB operative/communist spy, who has a vendetta against Teddy and wants Cissy to get Franklin on board to help him eliminate him. Cissy doesn't think twice about serving Teddy's little scrawny head up on a platter, but now she just needs to convince Franklin that he can trust this Ruben guy. Mmm… I wonder how Franklin is going to feel about linking up with Ruben when he finds out that he tortured and killed Avi like a dog in the street.
Back over in the hood, Big Deon (Quincy Chad) is trying his damnedest to be the next neighborhood kingpin ever since Leon (Isaiah John) told him that Franklin was out of the game before he up and hopped a plane out of the country with his girl Wanda (Gail Bean). The problem with Big Deon is that he's too flashy, has too much mouth, along with an ego that's certainly going to get him snuffed out. He currently has a deal going with Jerome, who's fronting him kilos for $12K each. But, once he finds out that Jerome doesn't have the dope anymore and that Franklin will sell the same stolen for $10K per kilo, Big Deon jumps all over that deal. He tells Jerome that he would rather buy from him, but since he's getting a better deal from Franklin, he says that it's just business, nothing personal. He proves that to Jerome by helping him orchestrate a plan to get his money and drugs back.
While Teddy is ducking and dodging to keep his head off a chopping block, he's running around with Gustavo (Sergio Peris-Mencheta), who he has under his thumb, looking for his little crazy quack sex-addict doctor, Parissa (Tiffany Lonsdale), who was kidnapped by Ruben last season, after Teddy almost caught him inside Avi's house trying to crack the safe.
Jerome and Louie meet with Louie's ex-boyfriend, the cokehead ex-LAPD officer Buckley (Brandon Jay McLaren) to set up a plan to get Franklin's attention, since he's been ignoring their pages to return the stolen property. But, then it takes a turn when Franklin finally reaches out, after Veronique agrees to help him clean the money, to let them know where he stands. "Your wife went behind my back and stole the plug, and that's business? But, I show up and take back what I made you, and it's theft?"
Franklin ends the conversation, while Jerome stands there and clenches his jaw so hard that his teeth nearly pops out his head. He takes a seat in front of his wife and Louie confesses that Franklin pulled a gun on her and would have killed her when he found out that she was doing business with Teddy, but didn't because Buckley was there with her.
That news ignites a raging fire in Jerome and he moves forward to carry out his plan against Franklin.
Black Diamond (Christine Horne) and Dallas (Taylor Polidore), Franklin's bodyguards, drop off the kilos to Big Deon for $10K each just like Franklin promised. Big Deon disgustingly flirts with them and they exchange unpleasantries and leave the drop spot. Once they get further down the street, they get hit with blue lights, and they pull over. Some crooked cops, along with Buckley make the women exit the vehicle and start making demands.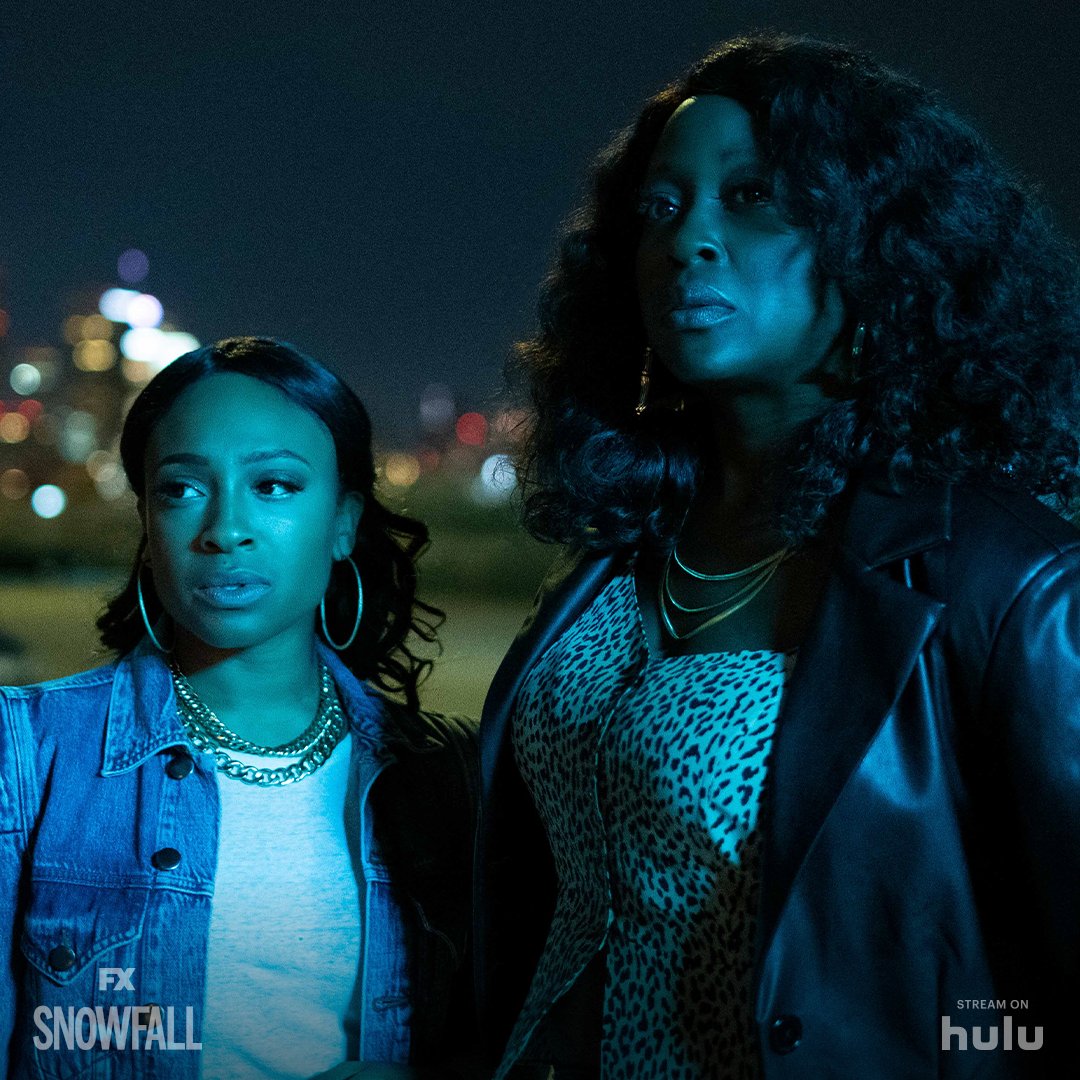 In the background, Jerome steps out of one of the police units and approach Diamond and Dallas, demanding to know where his stolen goods are. When they explicitly tell Jerome that they don't know where his money and drugs are, Jerome hauls off and punches Diamond like she was a fucking man. He hits her square in the face and she falls to the ground. He proceeds to stand over her and repeatedly punch her in the face, while the "cops" act like nothing is happening. Other people on the street witness the horrific beating, but they just stand there and do nothing.
Dallas pleads with Jerome not to kill Diamond because they don't have a clue where his things are. Jerome continues to spiral, but finally decides to stop hitting Diamond. At this point Diamond is unconscious and bleeding out on the ground. Dallas runs to her side and screams for someone to call 9-1-1 while Jerome and his goons leave the scene.
The episode fades to black as Isaac Hayes' "Walk On By" takes us through the ending credits.
And this is just the first episode of what, undoubtedly, will be a great season of television.
Also, where the hell is Peaches?