Issa Rae keeps racking up the awards and we're certainly proud of her.
Most recently, Rae, the creator/star of HBO's Insecure and the CEO of Hoorae Productions, received a key to Inglewood, California, from Mayor James T. Butts, who referred to her as "the queen" of the city during The Taste of Inglewood festival.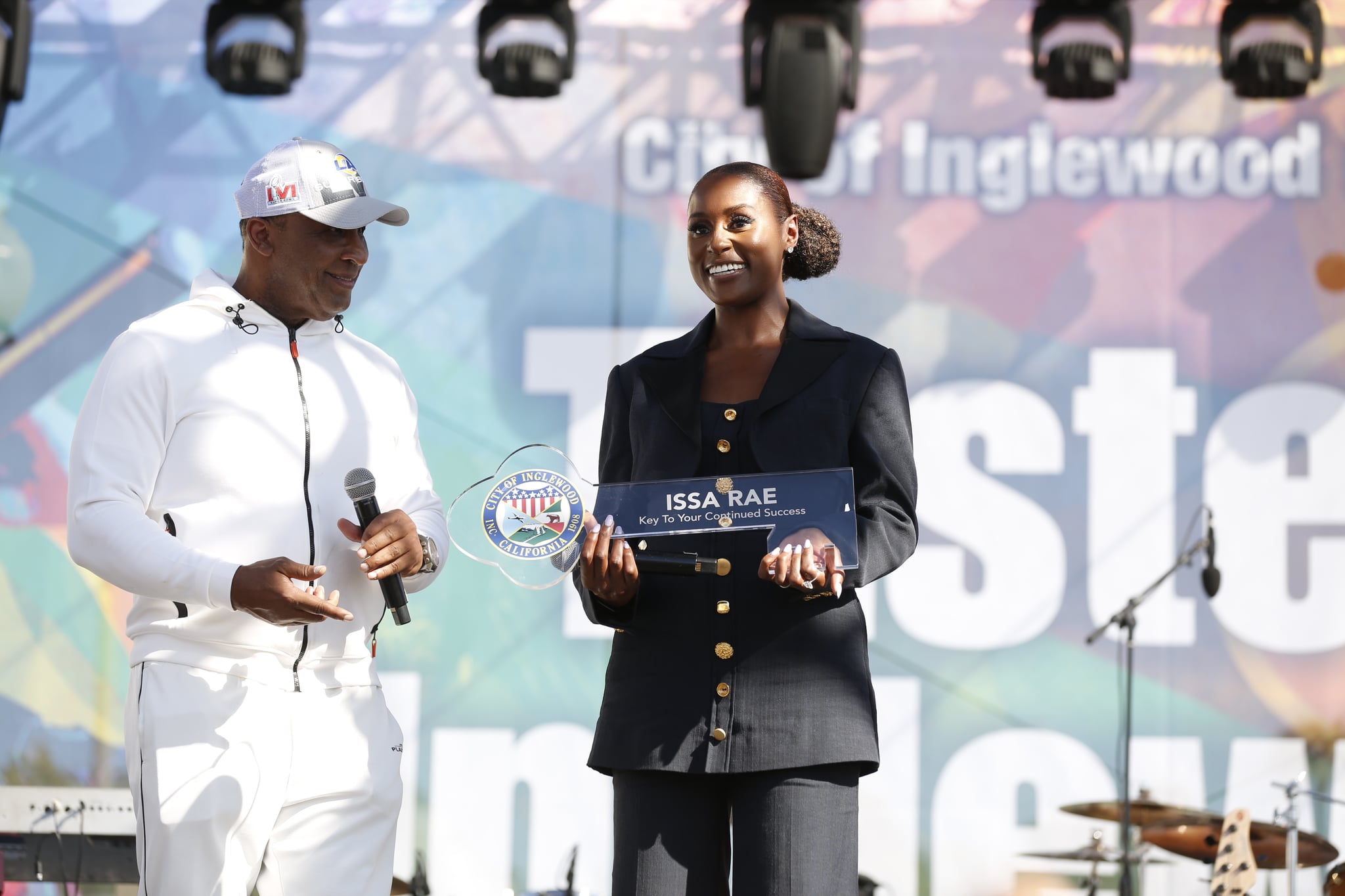 Issa made history as the first person to ever receive this honor in Inglewood's 114-year existence.
In her acceptance speech, Issa expressed, " I'm a little emotional. I'm trying to be a thug right now. The mayor really kind of flabbergasted me in that this is the first key in 114 years, so that's a huge honor. I just want to thank you all so much for your support—thank you to the mayor, thank you to the city of Inglewood for making it so easy for us to film here, for helping us showcase this city that I love so much."
Issa went on to describe her experience with the city, showing love to her grandparents who lived in Briarwood for a long time, and helped to cultivate her own love for Inglewood. She also acknowledged the fact that her mother and sister currently live in Inglewood. That's definitely an Inglewood-loving family.
Not only did Issa receive the key to her favorite city, but she has also been named the 2022 recipient of the Producer's Guild Visionary award, for her outstanding for creating some of the highest levels of comedy, her sharp wit, and her amazing storytelling.
Congratulations to Issa Rae on all her accomplishments. Undoubtedly, she will keep shining. We can't wait to see what she does next!