Kanye West is at it again. Same manic episodes…different day.
This time he takes his frustrations out on singer Billie Eilish, after accusing her of disrespecting rapper Travis Scott during her recent performance.
Eilish stopped her show to make sure that an asthmatic fan received access to their inhaler before she continued with her performance. What she said during that moment made people think that she was throwing shade at Travis Scott.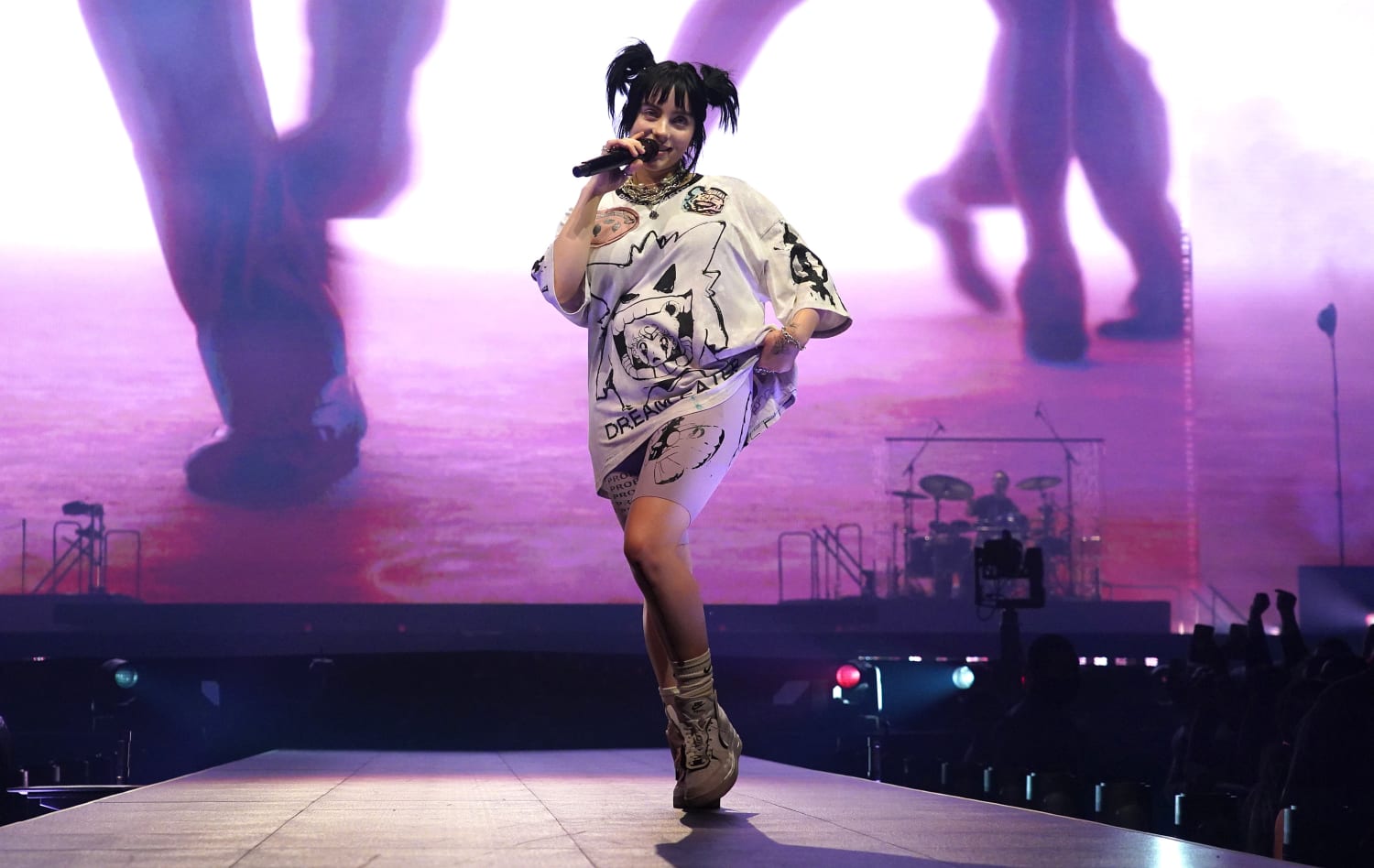 "I wait for people to be okay until I keep going", said the 20 year-old Grammy award-winner.
As mentioned before, people assumed that she was shading Travis Scott, due to the horrific incident that took place last year, during his Astroworld festival in Houston, TX, where unexpected chaos broke out in the crowd of more than 50,000 fans, causing many to lose their lives, including a 9 year-old boy.
At the time of the incident, many witnesses reported that Travis Scott did not stop his performance as the mayhem ensued. Some think that if Scott had paused the show, things would have turned out differently, and lives could have possibly been saved.
Kanye got wind of Eilish's recent comment and decided to take to his Instagram to bully this girl into apologizing to Travis Scott, while giving her an ultimatum that the apology needs to happen before he takes the stage at Coachella next month.
Kanye typed: "COME ON BILLIE WE LOVE YOU PLEASE APOLOGIZE TO TRAV AND TO THE FAMILIES OF THE PEOPLE WHO LOST THEIR LIVES NO ONE INTENDED THIS TO HAPPEN TRAV DIDN'T HAVE ANY IDEA OF WHAT WAS HAPPENING WHEN HE WAS ON STAGE AND WAS VERY HURT BY WHAT HAPPENED AND YES TRAV WILL BE WITH ME AT COACHELLA BUT NOW I NEED BILLIE TO APOLOGIZE BEFORE I PERFORM"
Kanye is a walking, talking, typing in all CAPS lunatic. This man not only bullies his soon-to-be ex-wife Kim Kardashian and his oldest daughter, North West. Now, here he is trying to back this young lady into a corner.
This is just sick and ridiculous behavior coming from a middle-aged man who conducts himself as a freaking kid.
Grow the hell up, Ye (or whatever you've decided your name is today) and leave people the hell alone.
Billie Eilish was dead right. She said what she said!