I grew up HATING westerns. When my dad would bring home movies like Hang 'Em High and Gunfight at the O.K. Corral after his weekend video store run, I would want to scream. Especially, when he had the nerve to pop one of them in first, during the Friday night family movie matinee. Anything with Clint Eastwood and John Wayne would make my skin crawl and I'd retreat to my room and curl up with whatever book I was reading at the time.
As I got older, my movie pallet slowly started to shift. It wasn't until I saw Quentin Tarantino's Django Unchained, that I realized that maybe westerns weren't all bad. Although, that movie holds a special spot for me and I've watched it over a dozen times, I still wasn't searching for the western genre on any of my streaming platforms.
And you thought this post was about Yellowstone. Just kidding. It is. Let's get into it.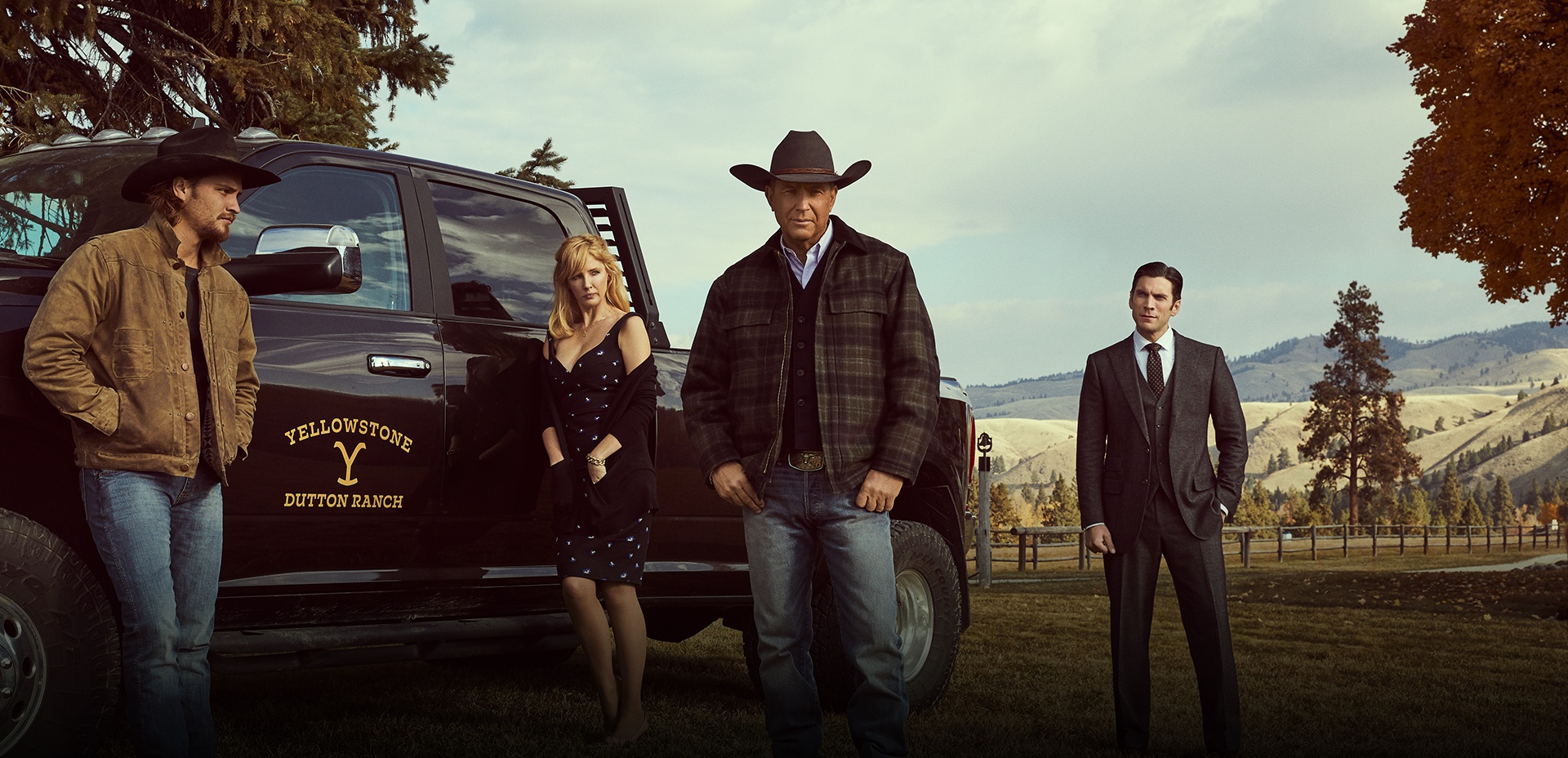 So, my brother had been trying to put me on to Paramount +'s Yellowstone since its inception. Immediately, I was like, "boy, I'm not watching that mess." He was not convincing me to watch this modern day western, although I had already heard a bunch of buzz surrounding it. Fans were claiming that it was one of the best shows out at the time. But, me, not caring about this show about ranchers on the frontier, still did not peak my interest.
It wasn't until I had a conversation with a couple of my co-workers and one of them gave me a spoiler-free rundown and confessed that he "cried like a baby" while watching one of the episodes, I started to seriously reconsider giving this thing a try. Me, watching a western series? This was unheard of. But, I must admit that the chat with my co-worker stirred something in me. So, I decided to give ol' Yellowstone my attention.
Little did I know, I would be so invested in the Sutton family and that damn Yellowstone ranch, until it was sickening. Sickening because once I got started I couldn't stop.
Now, I'm not going to lie, that first feature film-length episode almost turned me off. It moved rather slowly, and I was almost ready to throw in the towel, but I kept it going anyway, just to see where I would end up.
And where did I end up? Suffering from a serious addiction that I didn't want to shake.
First of all, the cinematography in Yellowstone is absolutely breathtaking. The beautiful sprawling landscape, with the back drop of the gorgeous mountains, along with the rolling rivers and creeks, make me just want to invest in some Montana property and kick back and chill out. Heck, I've already been online looking.
Also, the horses and other livestock used in the filming of the show contributes to the rancher realness that I'm sure that creators, Taylor Sheridan and John Lisson, want to convey to the audience.
But, what really got me hooked, was the splendid storytelling, which centers around patriarch John Dutton (Kevin Costner), owner of Yellowstone, and his four children, Lee (Dave Annable), Jamie (Wes Bentley), Beth (Kelly Reilly), and Kayce (Luke Grimes).
This is definitely not a cuddly loving family. There's nothing average about these characters at all. The varying conflicts between all of them definitely keep me on my toes and catapult me into all range of emotions. Lee, the more even-keeled one in the bunch lives at home with his daddy and works the ranch, while Jamie, the lawyer, is tracking toward a huge political future. Then, you have hot-headed Beth, who kills businesses for a living and has reputation for chewing up a man and spitting him into a fire pit. Finally, there's Kayce, the baby of the family, who doesn't want anything to do with daddy and has chosen to live a simple lifestyle on the Indian reservation with his wife, Monica, and their young son, Tate.
Also, I can't forget honorable mention, Rip (Cole Hauser), who's been living and working on the ranch since he was a kid and looks up to John Dutton as a father figure. Rip is just how his name describes him. He will rip straight through anyone who comes to bring harm to any of the Duttons or the Yellowstone.
The way that co-creator and head writer Taylor Sheridan has developed those characters, as well as their storylines, is nothing short of superb writing. It makes me feel like I'm standing on the outside and looking into these people's real lives. When a show can make me feel like that, it has definitely done its job and then some.
Currently, I'm midway through Season 3 and Yellowstone has only seemed to get better as it has progressed and I'm going to be locked in on every single second of this magnificent show.