A couple of weeks ago after Rihanna announced that she was pregnant with first child, by rapper A$AP Rocky, it was, undoubtedly, a bittersweet moment for Rihanna Navy. On one hand, fans were happy that their favorite girl was going to be welcoming a new little Rih Rih or Sappy into the world soon. While, on the other hand, fans were a little broken up, because they just knew that there was no way that they were getting any new music from the pop princess any time soon.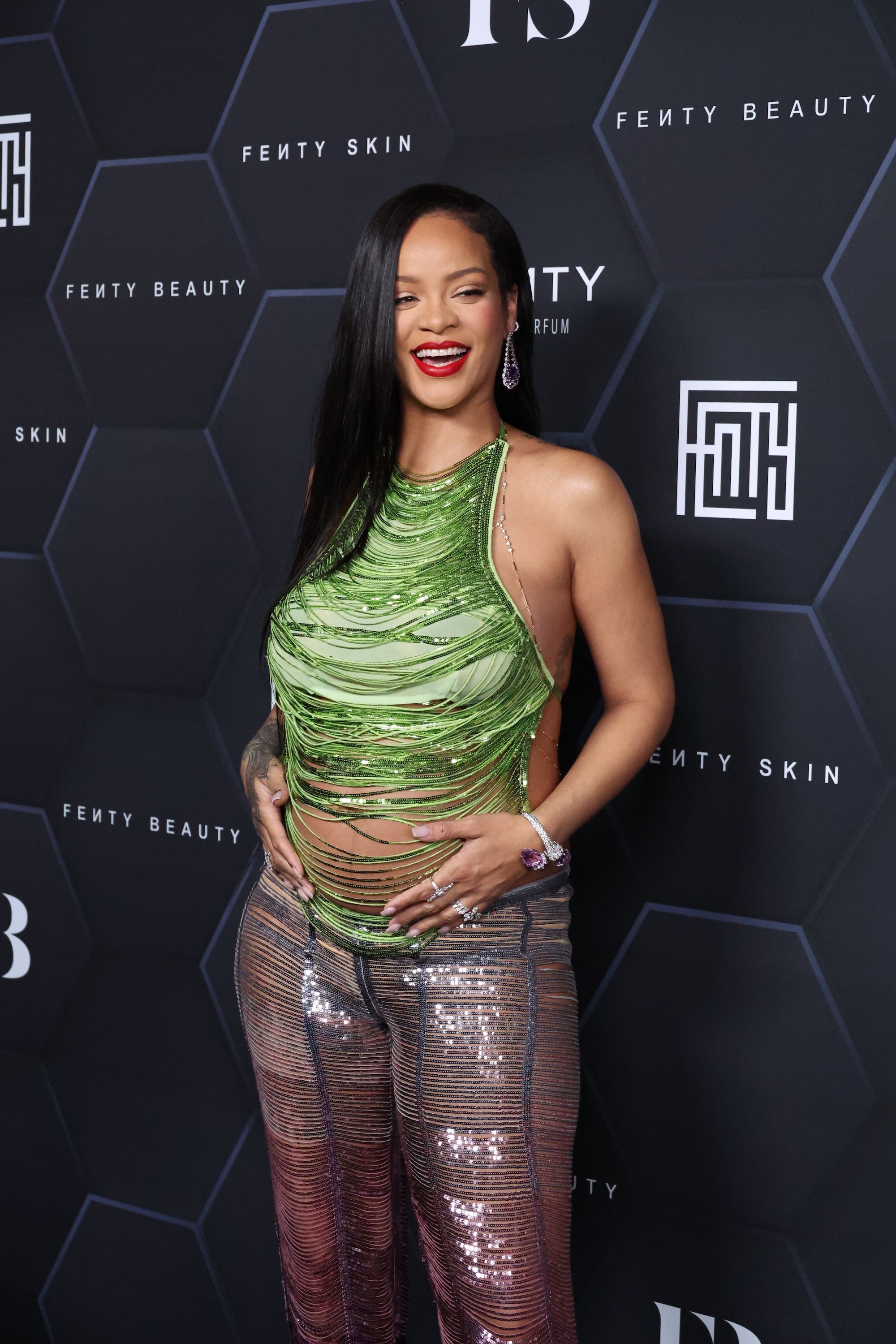 But, recently, Rihanna put their anxiety at ease… somewhat.
Entertainment Tonight caught up with Rih Rih at her Fenty Beauty Universe event in Los Angeles this past weekend and she talked about how she's dealing with her pregnancy and touched on the possibility of new music on the horizon.
"It's all an exciting journey so far. I'm just taking it as it comes every week. There's always something new, and I'm just taking it, and I'm enjoying it," Rihanna confessed.
As far as the music is concerned, the Grammy award-winning singer stated, "Yes, you're still going to get music from me." When the ET correspondent, jokingly asked Rihanna if she was going to add lullabies to the track list, she said, 'my fans would kill me if they waited this long for a lullaby."
So, it sounds like there may be some long-awaited new music on the way from Rihanna.
But, if I were a die-hard fan, I wouldn't hold my breath for tour dates any time soon.