UPDATE: Whoopi Goldberg has been suspended from TV show The View for 2 weeks, following controversial comments about the Holocaust.
ABC's The View moderator/host Whoopi Goldberg has found herself in hot water, following some controversial statements that she made about the Holocaust on Monday's show. Now, many fans of the show have expressed that they want to see her out.
Goldberg came under fire when she made the claim that the Holocaust was "not about race", since both groups of adversaries, the Nazis and the Jewish people were White. The 66 year-old stated, "the Holocaust isn't about race. No it's not about race. It's about a man's inhumanity to man."
And it didn't stop there. Goldberg, who was a guest on CBS' The Stephen Colbert Show, double-downed on her previous belief during her chat with the late night host.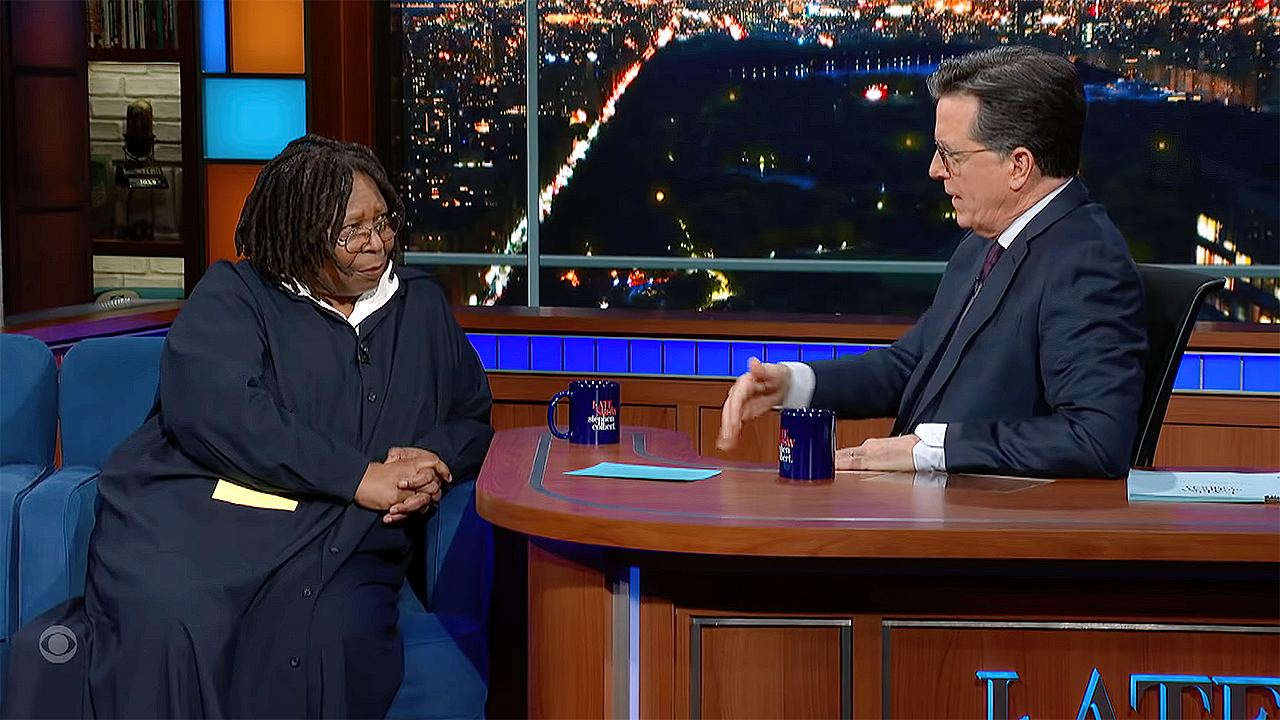 "Most of the Nazis were White people and most of the people they were attacking were White people. So to me, I'm thinking, 'How can you say it's about race if you are fighting each other?'" she told Colbert, saying it was "about white on white" rather than "racial."
"As a black person, I think of race as being something that I can see," she expressed to Colbert.
At this point the backlash was ablaze and Goldberg found herself, and possibly her job, in the middle of a raging fire. Immediately, the protests started on social media with people posting #firewhoopi, which began trending all over the world.
After returning for Tuesday's show on The View, Goldberg looked into the camera and apologized, stating that she 'misspoke'.
"Words matter and mine are no different", she stated to the audience.
"I regret my comments, and I stand corrected. I also stand with the Jewish people", Goldberg continued.
She even went on to accept that her outburst "upset so many people, which was never my intention."
"And I understand why now, and for that I am deeply, deeply grateful.
Although, Whoopi delivered a seemingly heartfelt apology, it was not enough for some of those viewers who want to see her disciplined further, including possibly being fired from her long-standing hosting gig.
Piers Morgan, who was fired last year from Good Morning Britain, due to his weird obsession with and constant bashing of Duchess Meghan Markle, chimed in on the Goldberg controversy via Twitter.
She also drew criticism from conservative political commentator, Ben Shapiro:
In addition to Morgan and Shapiro, rumor has it that some ABC staffers and Disney executives are saying that Goldberg's comments went too far and are not thrilled with today's apology.
Should Whoopi's apology be enough to move on and put this controversy behind her? I guess we'll see how things turn out.
At the time of this article, ABC had not released a statement on how they plan to move forward with Goldberg.