The Megan Thee Stallion and Torey Lanez drama has resurfaced in an ugly way.
There have been many people speculating whether or not Megan Thee Stallion is telling the truth–and nothing but the truth– about the 2020 incident in which Megan accused Torey Lanez of shooting her in the foot as they were in the process of leaving a Kylie Jenner house party.
Earlier today blogger DJ Akademiks took to his Twitter to state that Torey Lanez's DNA was not found on the weapon that supposedly used in the shooting.
Megan called out DJ Akademiks in a now-deleted tweet, claiming that he was stirring the pot with false information about the case. She also accused Akademiks of being the reason that court had to delay the hearing today and extend the pre-trial hearing to April 5.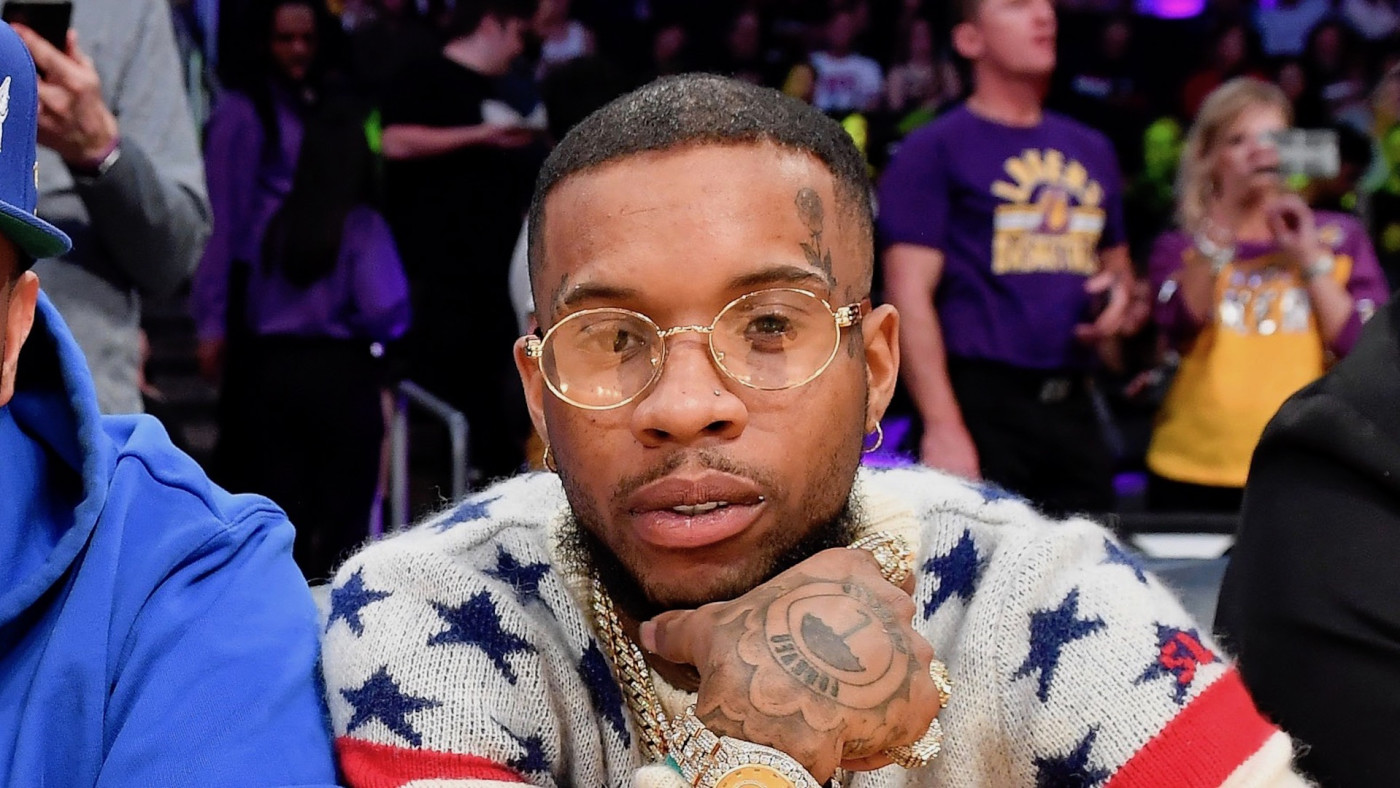 As stated earlier, there is major speculation going on about what happened on that night. On the one hand, there are people theorizing that Megan lied about the situation due to the fact that she couldn't have gotten shot in the foot, otherwise her heel would have been blown off. Then on the other hand, there are people who stand by their theory that Tory Lanez actually shot the rap star and that he is not being truthful about what happened that night. And finally on the third hand, others think that it is a possibility that Megan's former BFF, Kelsey, was the trigger-woman and shot her then-friend, due to the fact that they were all in a love triangle.
For the most part, Megan and Tory have doubled-down in the opposing statements on what happened that night.
Megan even brought out receipts of text messages that she claim were from Torey apologizing to her about the shooting. Tory claimed that those messages were of him apologizing to her about cheating on her with her best friend.
It's definitely a MESS, y'all. All I know is somebody is lying. But, is it Megan or Tory?